Lawn Equipment Store in Hobbs, NM
For the very best in lawn care and landscaping products, trust Tom's Sharp Shop: your authorized STIHL lawn equipment dealers and service provider! Our friendly and knowledgeable lawn equipment store is always ready to help you select the equipment that meets your specific needs and we proudly offer fast, professional service for your STIHL equipment after the sale.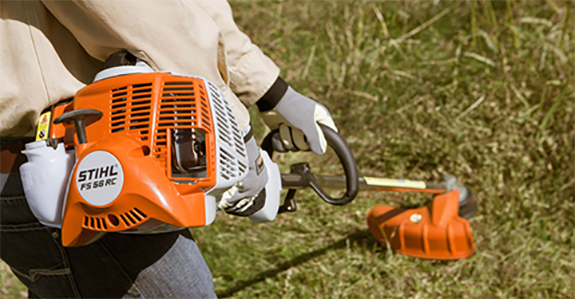 The Finest Outdoor Power Equipment Dealers
From lawnmowers and trimmers to pole pruners and multi-task tools, there are numerous tools that help us keep our lawns and landscapes looking prim and proper. And, when it comes to projecting the best landscape, it takes the right tools. At Tom's Sharp Shop, our outdoor power equipment dealers exclusively sell and service STIHL products, because we know just how important quality is. No matter the tool you're looking for, no matter if you need a crash course in using it, no matter if you're not quite sure of what you need when you visit us, we're here to help.
More than just providing you with STIHL's full catalog of products, Tom's Sharp Shop is also here to make sure you have access to everything required to keep your investment running smoothly. From oils, lubricants and fuels, to apparel, safety accessories and replacement parts, we stock it all so you can always get what you need quickly and affordably. We're your premier destination among lawn equipment stores for anything regarding lawn equipment sales in Hobbs, Nadine, Monument, Seminole, and Lovington, MN! Contact us today! Take a look at just a few more reasons so many people continue to trust our lawn equipment store for their full range of lawn care and landscaping product needs:
We're pleased to be an authorized STIHL lawn equipment dealers and service provider.
We maintain a superb rating with the Better Business Bureau!
We have two decades of experience behind us!
Our drive for superior customer service is unmatched!
Our outdoor power equipment dealers also offer a full line of batteries and accessories to keep your products running!
---
Areas Served
Proudly offering sales and repairs to the following areas:
Lea County, NM
Hobbs, NM
Eunice, NM
Jal, NM
Lovington, NM
Tatum, NM
Artesia, NM
Seminole, TX
Roswell, NM
Carlsbad, NM
Caprock, NM
Hagerman, NM
Winkler County, TX
Kermit, TX
Andrews, TX
Denver City, TX
Plains, TX
Brownfield, TX
Plains, TX
Odessa, TX
Midland, TX
Pecos, TX