When you need the right tool for the job—whether it's keeping your lawn in shape or taking on a DIY project—Tom's Sharp Shop is here to make sure you're getting only the best. We're your source for STIHL lawn equipment sales and comprehensive landscaping equipment repair in Hobbs, NM.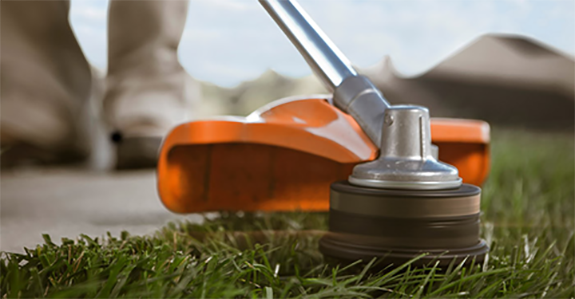 STIHL Equipment Maintenance Services
When you choose Tom's Sharp Shop for STIHL outdoor power equipment sales, you're making a choice for not only quality, but convenience as well. Your equipment comes fully assembled and ready to use, and our staff can give you in-store safety and operating demonstrations so that you can get started on your tasks as soon as you get home! Our product options include:
Chainsaws
Trimmers and brush cutters
Blowers and shredder vacuums
Edgers
Sprayers
Hedge trimmers
Multi-task tools
Pole pruners
Wet-dry vacuums
Hand tools
Lawnmowers
Cut-off machines
Concrete cutters
Augers and drills
We're also pleased to offer lawn equipment repairs you need to keep your STIHL products functioning at peak performance long after you buy them. Some of the essentials we stock include:
Batteries: We carry a full line of batteries to keep your tools powered up and performing at their best. Our batteries are lithium-ion and manufactured to charge to peak capacities.
Accessories: From oils, lubricants and fuels, to protective work gear and STIHL-branded apparel, we've got it all! We'll outfit you with exactly what you need to get to work.
Whether you're in the market for a new piece of quality equipment or you require lawn equipment repairs in Hobbs, Nadine, Monument, Seminole, or Lovington, NM for your STIHL gear, Tom's Sharp Shop is here to help. As the premier STIHL dealer and service provider, you can count on us to provide you with nothing short of superior products and exceptional landscaping equipment repair. Contact us today at 575-393-4910 to learn more.